Issue #62 – fun fact, the original Game Boy had a maximum battery life of up to 62 hours and there were 62 launch games for the Nintendo 64.
In this week's newsletter, we cover weird Game Boy accessories, the Nintendo Museum and the return of Lara Croft.

News
Lara Croft is set to raid tombs in style once again as Tomb Raider Remastered makes its way to PS5, Xbox Series X, and PC, offering gamers a chance to relive her iconic adventures with enhanced visuals and immersion. [Kotaku] Link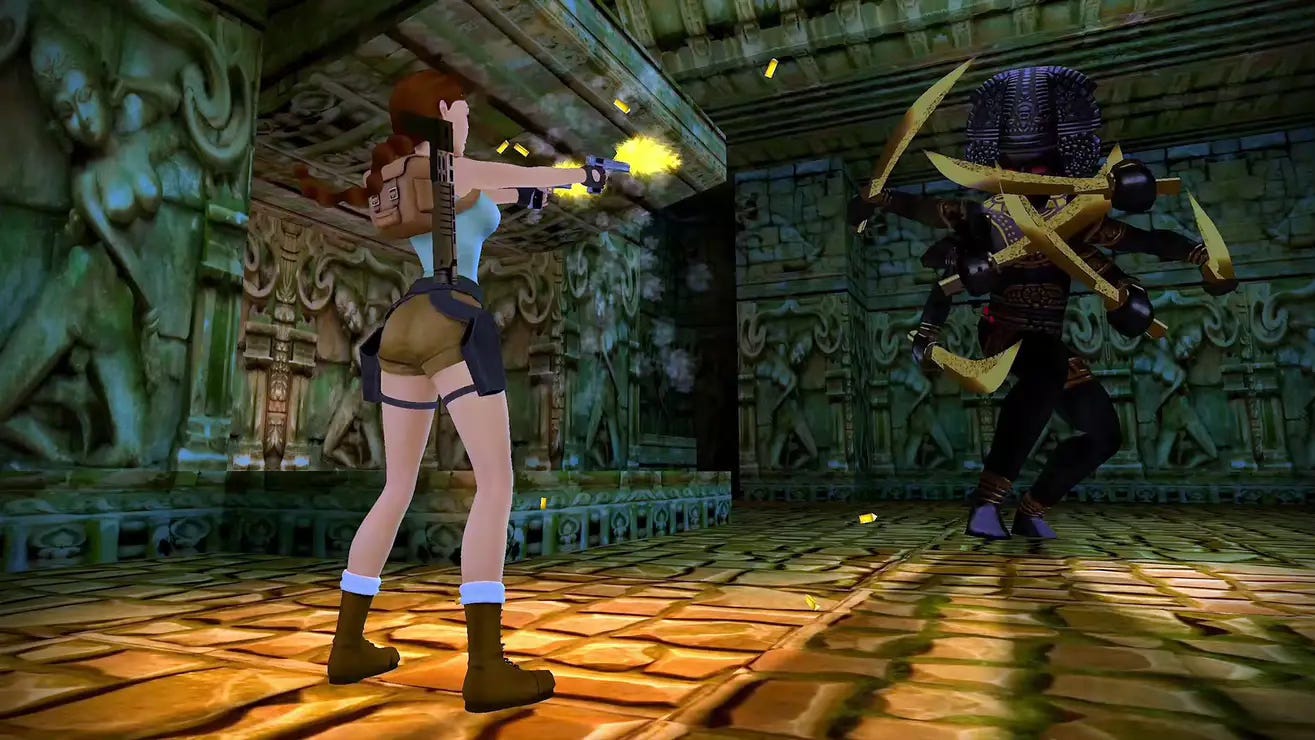 Nintendo provides clarity on its plans for the Nintendo Museum, offering fans a sneak peek into what promises to be a treasure trove of gaming history, celebrating the company's iconic journey. [My Nintendo News] Link
Exciting news for F-Zero fans as the iconic racing franchise makes a triumphant return to the Nintendo Switch with F-Zero 99, reviving the high-speed thrills and futuristic competition we all love. [ClutchPoints] Link
Prepare for a delightful journey down memory lane as the Super Mario RPG remake trailer teases battle system changes, giving fans a fresh perspective on this classic adventure and a reason to fall in love with Mario all over again. [Noisy Pixel] Link
Nostalgia lovers, get ready for a blast from the past with a Blockbuster VHS-style Switch game case that's here to transport you back to the days of video rental stores, adding a touch of retro charm to your modern gaming collection. [Nintendo Life] Link
Prepare for a jolt of excitement as Cyber Citizen: Shockman 2, a new menace, is set to make its mark on modern consoles, promising electrifying adventures and challenges for gamers hungry for retro-inspired action. [Final Weapon] Link

Features
Dive into the intriguing story of Star Fox 2, the polygonal shooter that pushed the boundaries of gaming hardware and challenged the status quo, offering a fascinating glimpse into the evolution of the iconic Star Fox franchise. [Ruetir] Link
Nintendo's surprising choice: they once turned down music from The Prodigy for 1080 Snowboarding, leaving gamers to wonder what an electrifying soundtrack could have added to the classic snowboarding title. [Ruetir] Link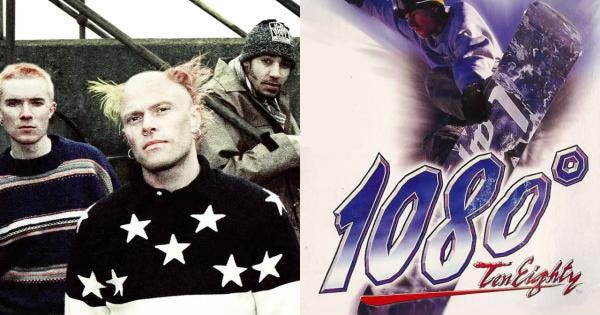 Discover the enduring fascination with Waluigi as we explore why this lanky, mustachioed character keeps finding his way into the hearts of gamers, despite his mischievous and often overlooked nature. [TheGamer] Link
Unearth the legendary story of the Atari ET video game landfill, a fascinating tale of the gaming industry's ups and downs that culminated in a desert burial, now serving as a symbol of resilience and transformation in gaming history. [CinemaBlend] Link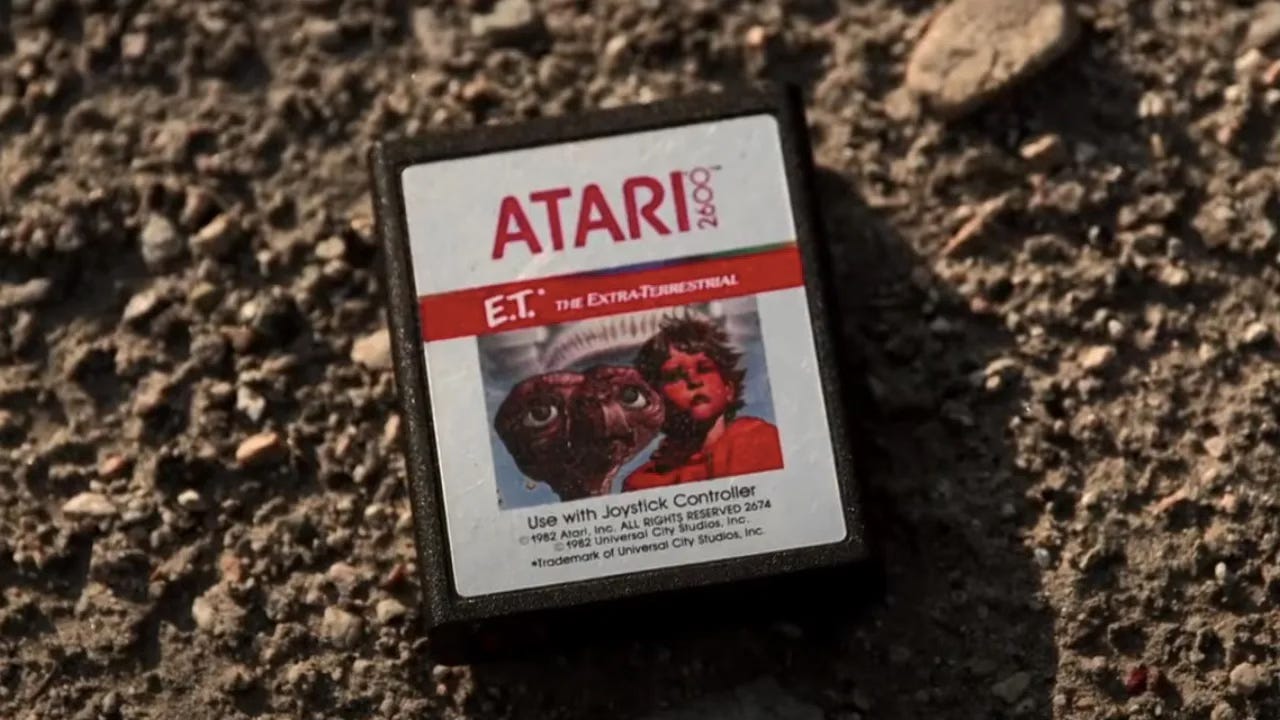 Lists & Rankings
Discover the hidden treasures of gaming as we delve into the best Famicom games that Nintendo never released in America, offering a glimpse into the world of Japanese exclusives that many retro enthusiasts may have missed out on. [CBR] Link
Get ready to raise an eyebrow and perhaps a chuckle as we explore the weirdest gaming accessories ever made, showcasing the quirky and creative side of the gaming industry that has given us some truly unique gadgets. [SlashGear] Link
Dive into the world of underrated gems as we rank the most underappreciated N64 games that may have slipped under your radar, offering a chance to rediscover some hidden treasures of the iconic console era. [CBR] Link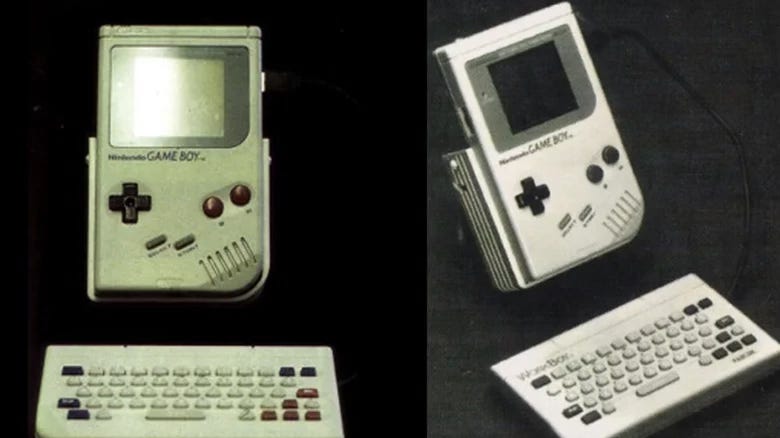 Thanks for reading!