Welcome to Newsletter 47, bringing you the latest news and updates from the exciting world of retro gaming! But first, let's kick off with a riddle to test your gaming knowledge:
In a pixelated world of wonder and might, A hero emerges to save the day and fight. On June 9th, in '88, This game made its debut, sealing its fate.

News
Prepare for a chilling fishing experience on Nintendo Switch with "The Horror of Fishing Vacation" – something fishy is lurking beneath the surface! 🎣🐟 Dive into this unique horror game that combines the tranquillity of fishing with spine-tingling thrills. [GameTyrant] Link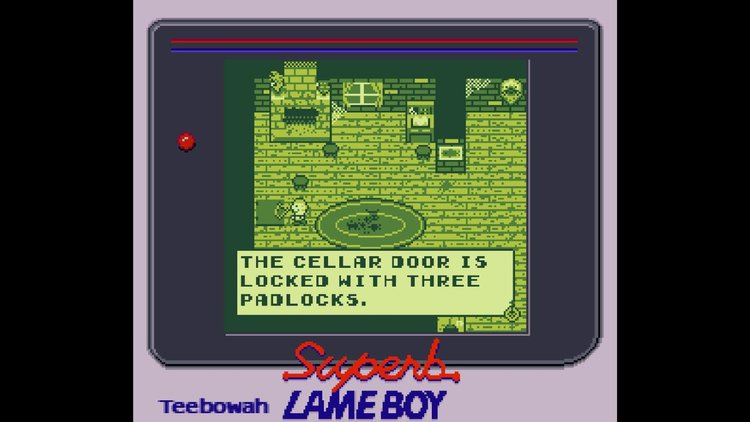 Cotton 100% is making a comeback! 🚀 The beloved shooter game is set for a re-release on the Super Famicom in Japan, promising nostalgic gaming bliss. Get ready to embark on a magical adventure with Cotton! [Gamers Grade] Link
A young man 🦆🎮 using the NES gun attempted to hold up a store and steal $300. However, justice prevailed, and the authorities arrested him. Read the full story here: [Ruetir] Link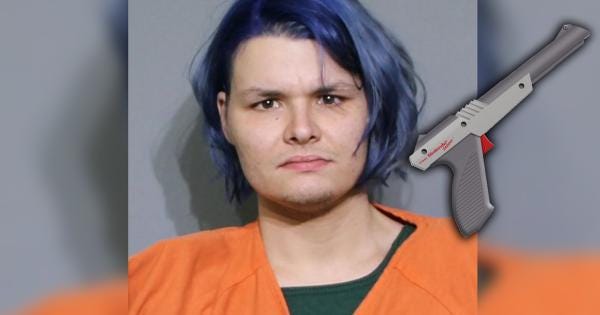 The first two Metal Gear games are set to be added to Metal Gear Solid Delta, expanding the beloved franchise's legacy. Get ready for nostalgic stealth action! [NoobFeed] Link
Subscribed
🎮🧱 LEGO introduces a Pac-Man retro arcade cabinet, allowing fans to build and play their own pixelated adventures. Dive into the world of classic gaming with this LEGO masterpiece! [Gizmodo Australia] Link
Unearth the fascinating discovery of Glucoboy! 🕹️🔍 A rare handheld console designed to monitor glucose levels, Glucoboy has been found and its secrets revealed. Delve into the story behind this unique gaming device. [GBATemp] Link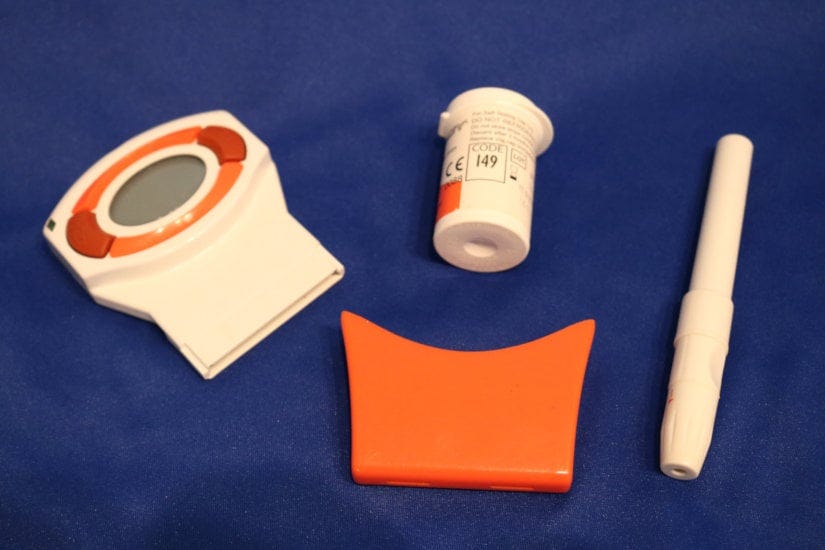 Witness the incredible craftsmanship of a hobbyist who painstakingly grinds down original chips by hand to create a Game Boy-sized NES console! 🎮🔧 Explore the fascinating process behind this impressive feat of retro gaming engineering. [Ars Technica] Link

A rare Mega Drive game sold for almost $10k! [Video Games Chronicle] Link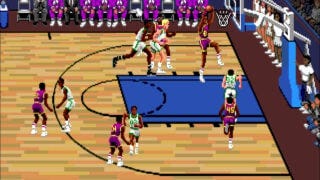 Get ready to level up your fashion game with Zara's latest addition: Sega Saturn bags! [Gamereactor] Link
Features
Dive into an insightful article exploring why gamers stay devoted to their favourite game franchises, delving into the factors of loyalty, nostalgia, and financial risk. Gain a deeper understanding of the gamer's journey. [GamesHub] Link
Super Mario Advance makes its way to Nintendo Switch Online, reviving the beloved classics for nostalgic gaming enthusiasts. [Inverse] Link
Uncover the multitude of video game references hidden within the animated masterpiece "Across the Spider-Verse"! [Final Weapon] Link
Explore a fascinating discussion on new hardware releases for the 3DO system, as enthusiasts dive into the exciting world of this iconic gaming console [GBATemp]. Link
Dive into the realm of Nintendo's most peculiar and unforgettable experiences! Uncover the quirkiest adventures that have left a lasting impression on players worldwide. [GameSpot] Link
Embark on a captivating journey through the history of gaming peripherals, from classic joysticks to cutting-edge VR gloves! 🎮🧤 [Interesting Engineering] Link
Journey back 30 years ago when the original Street Fighter comics both baffled and left fans traumatized! This article delves into an intriguing article that explores the unconventional and controversial Street Fighter comics, which took the franchise in unexpected directions. [GamesRadar] Link
Explore an informative article that takes you through the evolution and advancements of virtual reality and augmented reality technologies. Discover the transformative impact they have had on various industries. [TechCrunch] Link
Explore an engaging article that traces the advancements and innovations that have shaped the gaming landscape over the years. Witness the remarkable progression of technology that has brought us to the current generation of consoles. [Interesting Engineering] Link
Dive into the fascinating story behind Sega's marketing gimmick and the unexpected revelation that blast processing was, in fact, a real technology. [Ruetir] Link
Here is an informative article that provides an overview of reliable ROM sites, allowing you to relive classic gaming experiences on various platforms. [GadgetFreeks] Link

Lists & Rankings
Explore an article highlighting the top 10 games from the 90's from the list masters at CBR, covering the iconic releases for Nintendo and PlayStation. Link
Uncover Nintendo's 10 finest remakes of all time! This article showcases the most remarkable remakes by Nintendo, breathing new life into beloved classics and reimagining gaming experiences. Rediscover the magic of these timeless gems. [TheGamer] Link
Take a nostalgic trip back to the Game Boy Color era and explore the 20 best games that defined the handheld's legacy from timeless classics to hidden gems.[Cultured Vultures] Link
Explore an article that celebrates the 10 best games released towards the end of the SNES era, showcasing the incredible titles that continued to captivate players.[CBR] Link
Discover the surprising influences behind classic Nintendo games that shaped gaming history! Game Rant looks at the unexpected sources of inspiration for beloved Nintendo titles. Link
Thanks for reading! Please check out our sponsor (www.retroshell.com) for your retro gaming protection.
Answer to today's question: Metal Gear, was released for the MSX2 on June 9, 1988. It is now 35 years old.